Play Spinterlands like an Idle Game

What is Idle games?
Idle games, or "games that play themselves", are games which are all about management of revenue streams. The core idea of these games is that progress can be made without a player's constant involvement. Player mainly focus on growth decisions.
These games are dominating many of the popular flash portals and shooting up the charts on mobile.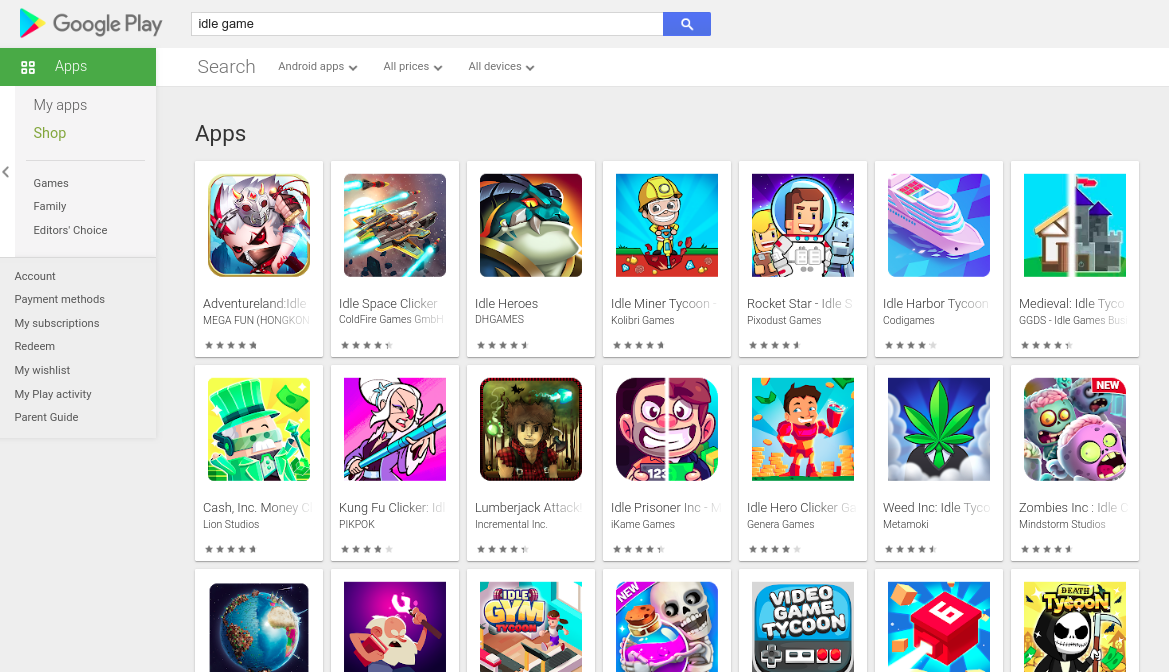 You earn in-game currency and buy upgrades. After that, you can put the game away and just check it once in a while; your purchased upgrades will earn money for you.
Sounds way too simple to be truly engaging. Surprisingly, idle games have high retention rates. Users continue to come back to them even after weeks of playing.
Fusion Idle and Splinterlands
After few months playing Splinterlands, i realized that this game is specially fit to Idle game style. We use DEC (in-game currency) to buy cards (upgrades); then your cards will earn more DEC for you. The best things is, unlike normal Idle games, the revenue you got is real!
Let's imagine, before going to work or school, you set your accounts auto-training. When you return, they will be stronger, gained new cards from daily requests, earned some DEC, and ready for trade or battle. Your collections grow without all the grinding!

But you are not doing nothing. Upgrades cards get more and more expensive with each new level, and eventually, players have to choose which cards or splinters to spend their money on. Which investment will bring in revenue faster? Alpha, gold or alpha gold? Should you combine your cards? These choices make this game till challenging. Sometime you need to do battle yourself to know what is best for your collections.
How to play Idle Splinterlands?
Idle Splinterlands is not a new game! It's just another way to play Splinterlands with your own collections. We launched our bot-as-a-service platform for doing just that.
If you don't have time to play, and don't want to say goodbye to your cards neither (because they will moon in the near future!) this service is for you. You could occasionally come back to play some games, while till earn some passive income when you aren't around.
For limited time only, we offer a package $10/month for 3 accounts, so you may split your collecions into multiple accounts to optimize the revenue. Later on, it is $5/month for each account. We also give you 3 days to test the service for free.
Join us here if you're interested.